The Pirate Tantrics' Island Adventure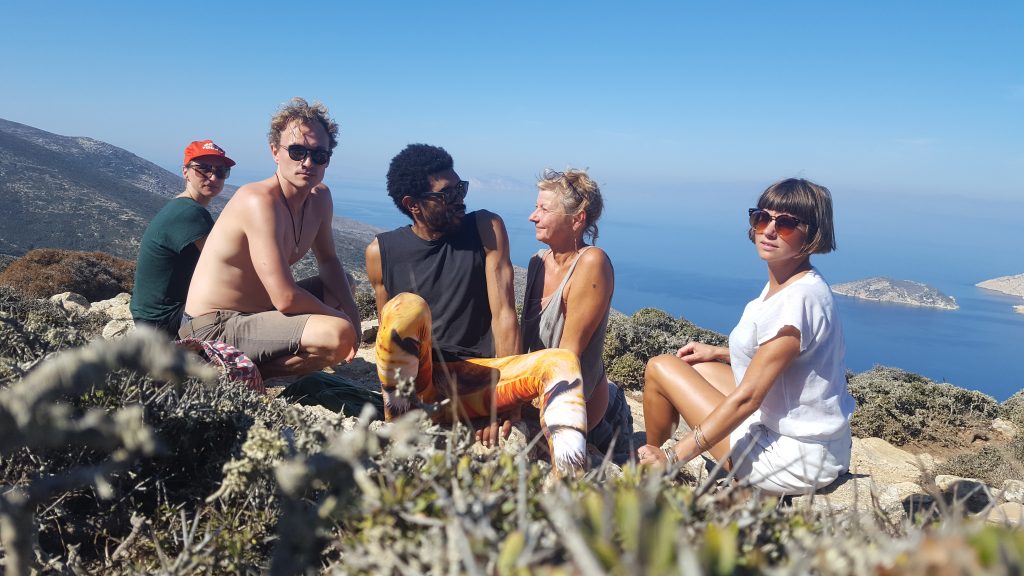 Weather-salted Pirates
The Pirates are veterans of these Aegean waters. Season after season they have sailed this way.
What perilous adventures they have had! Fighting the centurion in the labyrinth, seeking answers from the cactus, wrestling nature of its bones. Climbing on to the ghost ship, or descending the dark depths of the psyche. Oh, the brave deeds, the mad follies, the unwavering comradeship and love!
Each journey more daring than the last, each adventure more intense.
Well now these old veterans return, ever seeking the treasures in their hearts. A little wiser, a little worn, sailing a little slower, but still chasing the sun.
The sea
THE PROGRAM
Please note that this year we'll take it at little easier.  So, rather than our trademark super-intense retreat, this time around it will be more like a pensioner's holiday; with plenty of excursions around the island and lazy restaurant meals.
Guaranteed:
Two daily hours of the Pirate's Anchor, including Asana, Pranayama, Shatkarma, Mudra/Bandha, Pratyahara, Dharana, and Meditation.
Hikes exploring the extraordinary Natural beauty of the Island, with games, interactions and those infamous Pirate antics.
Evening meetings at the Temple, connecting with each other in conscious and uplifting ways.
Our home in Amorgos
At Amorgos we will have full jurisdiction over a fanciful terraced villa on the deserted side of the mountain (pictured left).  Our only neighbour is an old church graveyard where one can see the relics of the faithful.  On the other side of the mountain there is a small village, which will provision us with local food, and lovely walks.  The island is full of small hermitages and abandoned crypts; eloquent remnants of ancient civilizations… And the sea.
The Cyclades have been inhabited since the 3rd Millennium BC.  Their name derives from their circular shape around the sacred island of Delos, which was already a holy sanctuary a thousand years before Olympian Mythology made it the birthplace of Apollo and Aphrodite. 
11 September : Berlin – Athens
12 September : Athens – Amorgos
19 September : Amorgos – Athens
20 September : Athens – Berlin
Windmills or giants?
THE PIRATES' ISLAND ADVENTURE
11-20  September
Amorgos, The Cyclades
PRICE
555€ Pirates
666€ Sailors
777€ Landlubbers
Includes accommodation in Athens and Amorgos, two daily meals, snacks and all guided walks and activities.
To enrol, send us a love letter to  ahoy@thepiratetantrics.com
or click Hop on Board below and answer AMORGOS to "Why do you care?"
There is a community of the spirit.

Join it, and feel the delight

of walking in the noisy street

and being the noise.

—- Rumi.